PureRewards Referral Program
Thank you for your interest in referring your colleagues to PureLife. You earn a $50 gift card for each successful referral.*
Using your Customer ID as a Referral Code


Make sure you are signed up for PureRewards (login and click on PureRewards).

Use your customer ID as your personal referral code and simply share it with any of your colleagues (you can find your ID under "My Account").

Let your colleagues know they will receive 10% off their first order with your code.

Your colleague will have to place the order over the phone and mention the referral code (which is your customer ID).

The order needs to be over $200

in order to qualify.

Et voilà! You will receive your 10,000 PurePoints bonus (equal to a $50 instant gift card).
Use our Smart Referral Tool to share your Code with all of your Colleagues at once
To get to the Smart Referral Tool:
Login to your PureLife account and click on PureRewards.


Click on "Earn PurePoints".



Click on "Refer a Colleague to PureLife".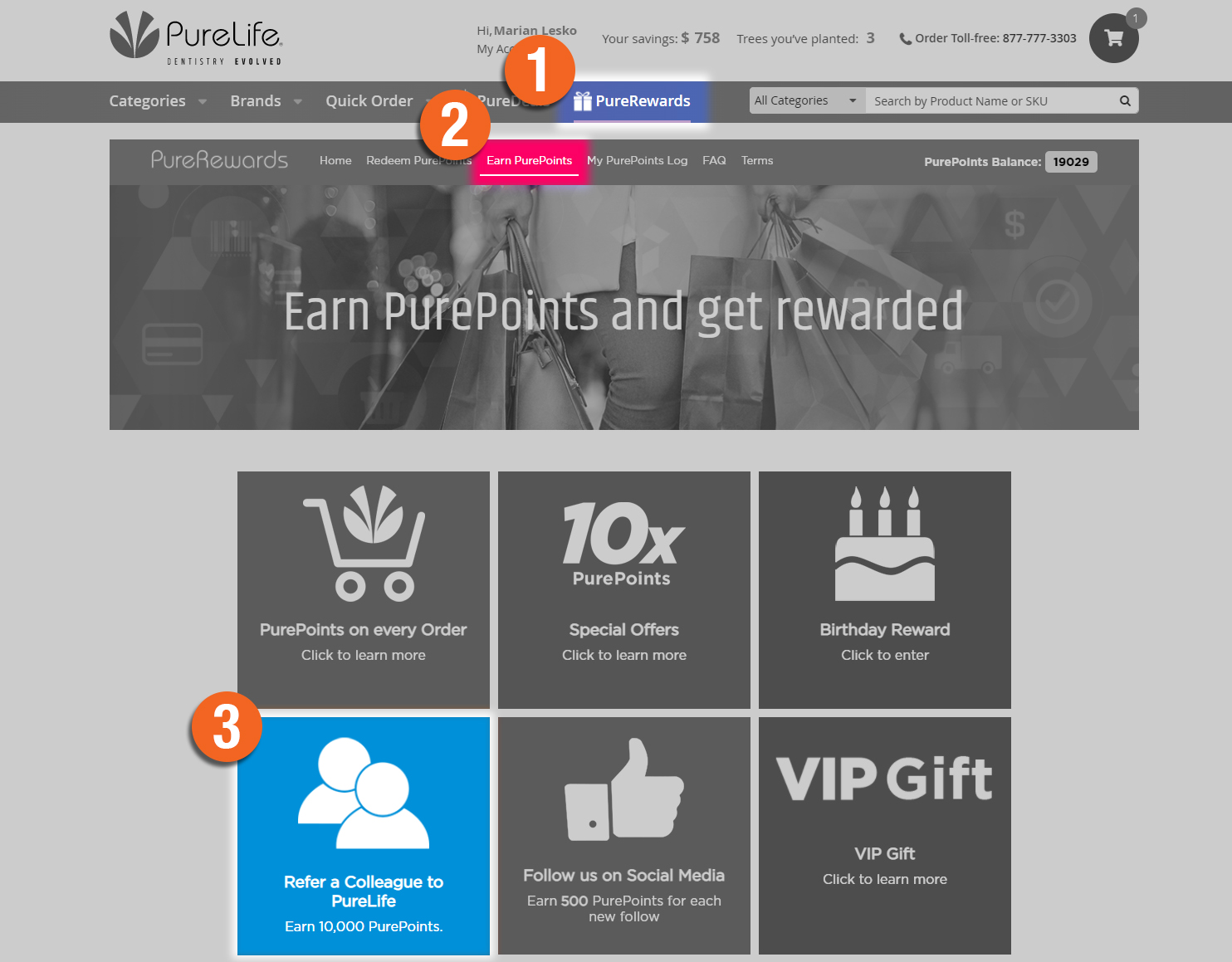 How to use the Smart Referral Tool:
Type any email into the field to share your referral code with your colleagues.

Tip: You can send out multiple emails at once by separating them with a comma.



Press SEND to send out your code automatically in a sleek email that includes a 10% OFF discount for your colleagues!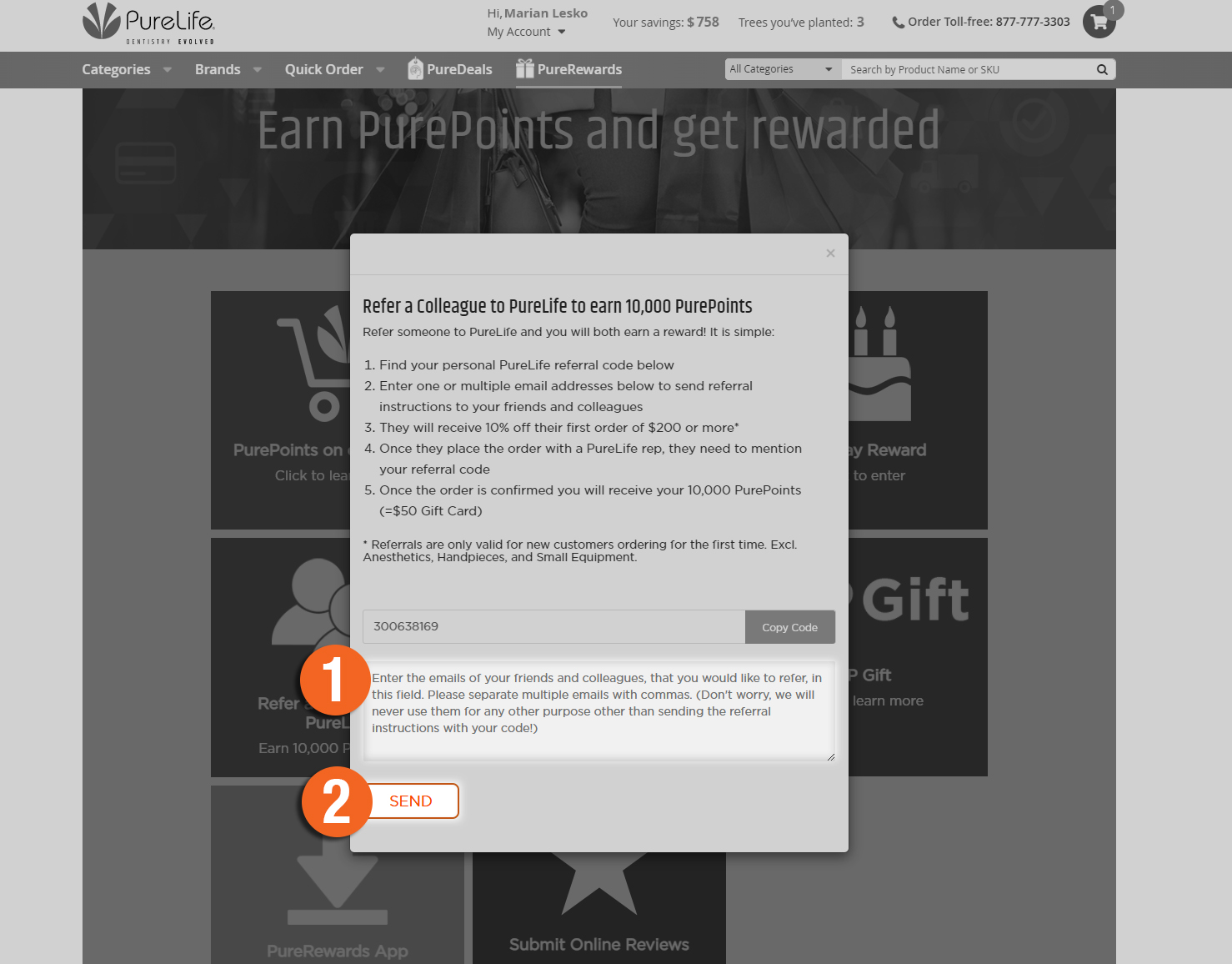 If you have any questions about the referral program with PureRewards, please give our friendly Customer Service reps a call and they will be glad to assist you.
Call 877-777-3303 "Press 9" Ext. 1033 or email [email protected]
* Referral program is limited to PureRewards users. You will receive 10,000 PurePoints upon a successful referral which equals an instant $50 gift card. Successful referrals are first-time orders by customers who are new to PureLife or have not ordered with PureLife within the past 12 months. The referral order needs to be over $200 to qualify. Referrals are subject to verification from PureLife and we reserve the right to change these terms & conditions in the future without prior notice.
** Discount will not apply to Anesthetics, Handpieces, and small Equipment.
---